Debbie DeHart
Martin Gruska
Randy Johnson
Rick Sellers
Jim Karney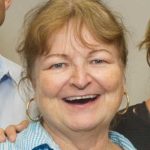 Debbie DeHart, Sr Architect
Debbie has worked as a Technical Deployment Architect and manager for teams on the Dynamics 365 platform for both end users and partner projects (supplementing staff for Office 365 and understaffed D365/CRM shops). Her talents include program management leadership and effective communication skills with C level as well as key stakeholders across multiple subject areas. She has engaged with and understands the configuration of a client's finance, operations, front and back office platforms, including best practice recommendations.
Debbie has a deep background in Field Service for Manufacturers, Distributors, and other Service organizations.
She has managed global enterprise wide implementations that have included Dynamics AX, F&O, Azure, Customer Engagement (CRM), and SharePoint applications. Major IT strategies on the Microsoft stack are her specialty.
Martin Gruska, Dynamics Business Analyst and Developer
I have spent the past 20 years of my life building, managing, and maintaining Enterprise Application Systems. I caught the programming bug at age 16. I started writing software on an Compudyne PC with a 386 DX2 Processor and 4 MB of RAM. I guess every computer person knows their first rig.
The wonder of making a machine respond to commands, translated into a wonder of making it connect to other machines. Then the Internet, early protocols like Gopher and I was hooked on connecting and exchanging information with people on the other side of the globe.
This early obsession, translated into a career building solutions, databases, web platforms and frameworks. I realized that the systems I was building had real impact on people's lives. The bigger the solution, the more stakeholders, end user anxiety, Board Room meetings, questions about the future.
So I studied Business, engaged with mentors, owners of IT Services companies, CTOs, and Entrepreneurs. I learned that what matters is impact and the objective. Technology can not exists for its own sake. It must accomplish non-technical goals, it must improve lives, productivity, impact the bottom line, and serve the user.
This dual focus both on the technology and its use in business is why I launched Three Column Consulting LLC. One thing this company will alway do and excel at, is create solutions, bridge business and technology and empower the users.
Professional Experience
Technical Strategist and architect with years defining project road maps, identifying platforms, and designing solutions for various clients.
Technical Project Manager specializing in defining project plans, leading development teams, quality assurance specialists UX and UI designers.
Agile Scrum practitioner with years of experience implementing Scrum processes in technical teams.
SDLC Expert with experience defining and implementing software development operations and processes.
Business Process and Requirements Analyst with previous experience leading business requirement discovery sessions and translating into functional requirements.
Database Designer and Integration Specialist. Previous experience working with MS SQL Server, MySQL, SSIS, Mulesoft, and BizTalk.
Software Developer. Previous experience working with Microsoft .Net, C#, ASP.Net, VB.Net, VBA, Javascript.
Experience deploying various Enterprise Platforms including SharePoint, Dynamics CRM, AX, SL, DotNetNuke, Aqualogic, MemberTrack, Magento.
Philosophy
Software Development is a creative profession. Don't let us coders convince you that we are engineers. We are not. Give two coders the same set of requirements and they'll produce two completely different solutions. A few may even achieve the same result. Consequently, hiring a developer is similar to hiring an artisan. The higher the language abstraction, the further away from machine code, the less of an engineering mindset and more creative thinking is involved. Furthermore I believe there exists fundamental confusion about what Software Technology professionals do. My approach to technology, to managing development teams, and creating technical solutions has been about facilitating creative thought, encouraging it, and managing creative thinkers. Email me let me tell you how this translates to delivering great code and software solutions, and how it translates to satisfied productive development teams.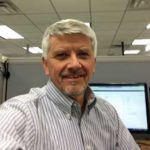 Randy Johnson, Dynamics 365 Developer
I have 35 years of experience creating enterprise-level business systems, with a focus on manufacturing, operations, and accounting. My most recent achievements include:
Earned the Microsoft Dynamics AX Developer Introduction Certificate
Ongoing customizations to Microsoft Dynamics CRM for a public sector client
Develop and maintain business applications using the IBM-Informix database, IBM-Informix 4GL, and Genero Business Development Language (BDL).
Technical Skills
IBM-Informix and 4GL – 18 years
FourJs Genero BDL – 7 years
SQL – 25 years
Unix – 25 years
Linux – 11 years
Java – 12 years
J2EE – 6 years
XML/XSL – 4 years
HTML/DHTML – 3 years
IBM MAPICS – 20 years
IBM WebSphere – 2 years
IBM DB2 – 3 years
Oracle 10g – 1 year
Microsoft SQL Server – 2 years
IBM OS/400, RPG/ILE,CLP – 20 years
Java Script – 3 years
Eclipse IDE – 3 years
Microsoft X++ – 6 months
Microsoft MorphX IDE – 6 months
Microsoft Dynamics CRM – 2 years
Rick Sellers, Sr Dynamics Consultant
Recently managed all solution design and implementation of Dynamics AX 2012 R3 project for a major trade show firm. My software successes range from projects on SQL Server, SharePoint, CorasWorks, to Dynamics ERP and CRM platforms in the following industries:
Event Management, Trade Show Producer
Mass Transit
State Government
Local Government
Non Profit
Pharmaceuticals
Medical Retail
Healthcare
Healthcare Services
Medical Supplies
Services
Distribution
Real Estate
Professional Services
Telecommunications
Mining, Sand and Gravel
Jim Karney, Dynamics 365 F&O Consultant
Jim is a highly skilled Dynamics 365 Professional, a CPA and a past Manufacturing company CFO. His talents on AX and F&O are deep and wide.  His skills in International Finance and manufacturing are 2nd to none.