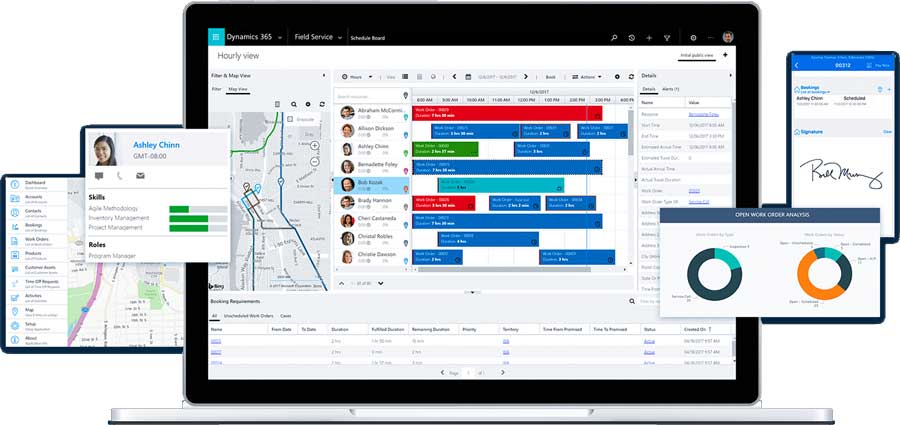 Innovate with proactive service
Deliver a seamless, end-to-end service experience with Dynamics 365 for Field Service. Built-in intelligence helps you resolve service issues before they occur, reduce operational costs, and deliver positive onsite experiences.
Proactive and connected field service begins here
Optimize your resources
Automate and improve scheduling to dispatch the right technician and get the most value out of your resources.
Learn More >
Make technicians more effective
Empower technicians with a 360-degree view of your customers and real-time guidance to improve resolution time and earn customer trust.
Learn More >
Deliver better outcomes with IoT
Enhance your service experience by proactively detecting, troubleshooting, and resolving issues so a technician is dispatched only when necessary.
Learn More >
Engage your customers
Provide customers with self-service portals, proactive updates, and technician tracking to ensure a positive experience at every step.
Learn More >
Innovate with a modern and adaptable platform
Drive innovation with an application that is easy to tailor, extend, and connect to other apps and services you already use.
Learn More >